Since a few months, I worked with a team in USA on a yakuza game board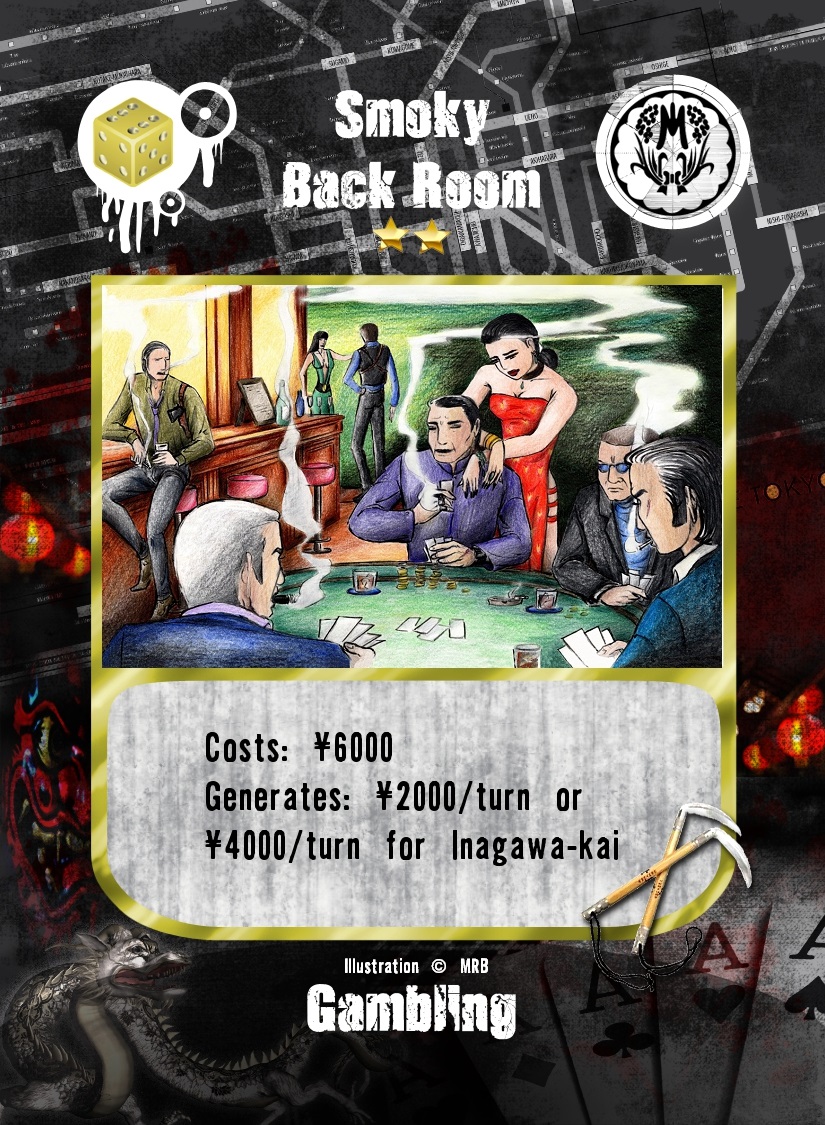 They asked me for a first proposal with a gambling place. The two following pictures are the orginales … and they chose the green one.
Than, Nick wanted to use  some drawings in my portfolio: so, Ran and Kuran in sun desk after I modified the picture and added a girl became this…:-)
 The second one was Ran and Kuran in gun city. So I changed the yakuza and the young guy ( yes I know, at first, I wanted to add a woman but the young guy with blue hair was like an evidence) I let you see the result. One or two bad guys around the boss… for the fun.;-)
 And last but not least, a drawing of the comic: Kodaka and a prostitute, but colored, and his right-hand man I've modified as an enemy of Kodaka coming to kill the boss…in a colored version.